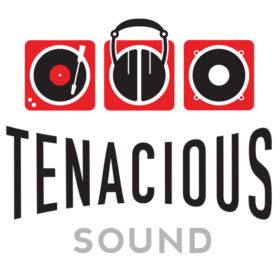 The Deal List
Download a PDF copy of this Deal List.
retail
special
Notes
TAD Evolution M2500/C2000
– Stereo 250w/ch amplifier
– pre-amplifier w/DAC (best clock!)
$53,000
$25,000
Demo units with less than 200 hours of total play time with full warranty!  MoFi was able to negotiate a special deal on eight sets of these beauties.  This is the last set!
Unison Research Performance Anniversary
– 45w/ch single ended integrated amplifier
$14,999
$9,000
Demo unit with full warranty.  Absolute stunner!  We only have room for one (Sinfonia or Performance) in our showroom!
Opera Loudspeakers Grand Callas
$12,600
$8,000
Demo units in a stunning high-gloss walnut as only the Italians know how to do!  These large floor-standers have dual 8″ woofers, woven-poly midrange, and seas tweeter on the front and dual ambiance tweeters on the rear.  These speakers have the rare combination of power, detail, ease-of-drive, and musicality.  The scale has to be heard to be appreciated.  It partners wonderfully with the Unison research amplifiers.
Unison Research Sinfonia Anniversary

– 28w/ch single ended integrated amplifier

$7,499
$5,500
Demo unit with full warranty.  Upgraded power supply, tubes, and chassis
Quad QSP
– 140w/ch solid state power amplifier
$1,599
$900
Discontinued demo unit.  Amazingly pure-sounding power amplifier that features Quad's "current-dumping" technology.  The sound compares with much more expensive amps!
Opera Loudspeakers Seconda
Floorstanding Speaker
$4,000
$2,000
We were able to score a special deal on four pair of these Italian beauties!  Cherry side panels and leather wrapped front baffle.  2.5-way cross-over awith dual 7″ Scan-speak woofers and a scan-speak softdome tweeter in a sealed enclosure.  We showed these at the 2014 Brooklyn Audio Show and received great press from Stereophile, Absolute Sound (Best Sound for Money!), Wired, and more!  We are selling as b-stock, although you will be hard pressed to find anything wrong with them!
Thorens TD 295 Semi-Automatic turntable
$1,200
$700
Demo unit.  Very low hours!  Beautiful mahogany plinth paired with technical finesse and satisfying sound!
Unison Research Simply Italy
– 12w/ch single-ended integrated amp
$3,000
$1,500
Long term Class B rating in Stereophile.  Incredibly pure-sounding Italian goodness!
Wharfedale Diamond 230
floorstanding 2.5-way speaker
$799
$500
Demo unit.  Walnut finish.  Dual 6.5″ woofers, soft-dome tweeter w/waveguide, and 2.5 cross-over.   BIG sound with great tonal neutrality and excellent bass!
Grado GH1
limited edition headphone
$650
$600
We thought that our limited quantity of these were lost in a move, but were recently found!  Limited edition run made from a single maple tree in Brooklyn sold out long ago.   Now is your chance!  One sealed box unit available and one demo unit available ($575)
Paradigm Mini Monitor V7
$598
$400
Demo units that haven't even been broken-in yet!  6.5″ 2-way bookshelf
Paradigm Atom Monitor V7
$399
$250
Demo units.  5.25″ 2-way bookshelf
Quad Artera Stereo & Play
$4,498
$3,000
Beautiful music electronics with glass-top.  Play linestage/DAC/CD player with multiple filter options controls the show and Stereo amp provides 140w/ch of musical ecstasy.  This compact package of electronics is beautiful to behold and to listen to.  These are very lightly used demo units
Unison Research Unico 90
– 100w/ch hybrid integrated amp
$4,999
$3,000
Best of both worlds!  Tubed input stage and solid-stage output.  Incredibly dynamic, yet delicate and harmonically complete!  We only have room to demo the 90 or 150 ($6500 retail/4000 deal)
Quad LF-88 subwoofer
$1,200
$600
Discontinued demo unit (passive display).  Dual 8″ woofers in a bipolar configuration.
SaveSave
SaveSave
or
Call Shayne: 706-940-4380
Facebook Comments